Product Information

PLUG INTO USER-FRIENDLINESS
Share your laptop or mobile device on a presentation screen with a simple click. There's no hassle or messy cables to contend with, just quick and share with confidence.
PLUG INTO COLLABORATION
Thanks to ClickShare, anyone including guests can connect with one click and share right away, without the need for any training. Simply plug a click share button into your devices USB port and share the content from your laptop on the meeting room screen.
PLUG INTO FLEXIBILITY
Laptop? Tablet? Smartphone? No problem. You can share your content no matter what device your using. There's even a free ClickShare app for mobile devices – available for Android and iOS.
A STAND-ALONE MODEL
A stand-alone model The CS-100 is a stand-alone model with an HDMI output, that allows up to 8 users to connect and, with one user sharing at a time. The CS-100 includes the standard ClickShare security features including encryption, login management, https and the possibility to hide the SSID of the Base Unit's wireless network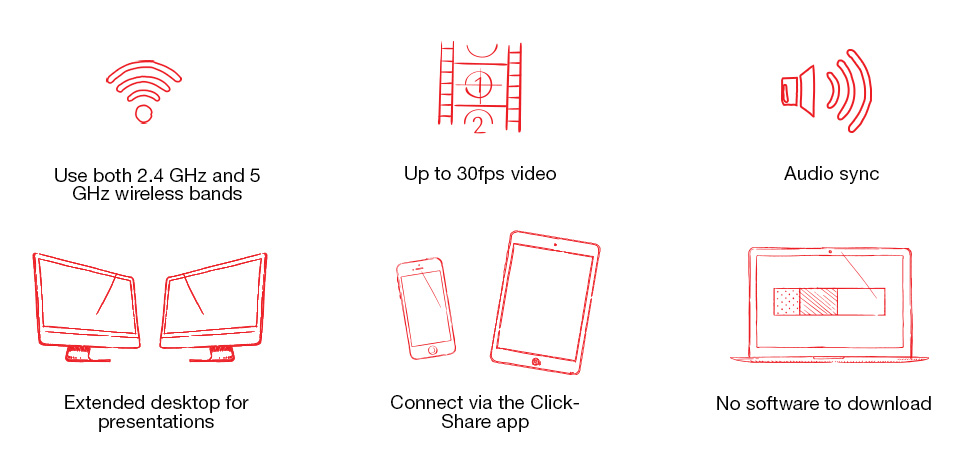 Features
Connects via USB - No installation required
No security risk
Only displays the content the user chooses to share
optimal resolution eliminates any display hiccups
USB powered