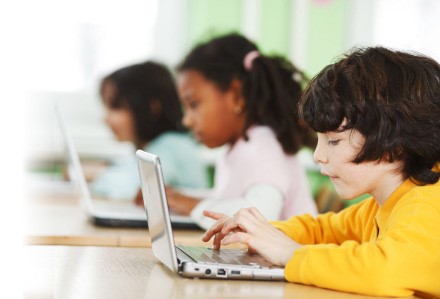 Servers Direct is the UK's leading supplier of notebooks and wireless solutions to Junior and High Schools. Accredited with Educational Partner status by most IT manufacturers including Acer, Fujitsu Siemens, Netgear, Smart, IBM, NEC, Sony and Microsoft, we are able to offer you superb savings on a wide range of IT Hardware and AV equipment. We monitor our pricing daily and aim to be the most competitive in the products that we sell.
Through our team of AV and network engineers we can provide you with something many of our competitors cannot offer - a low cost nationwide installation service for all AV and IT products. Our prices for installing SMARTboards and Projectors are probably the lowest in the UK.
As well as keen pricing, we pride ourselves on our technical expertise and our dedication to customer service. Our education team is composed of people fully conversant in issues affecting the delivery of ICT within UK Schools. We will always try to work out a cost effective ICT solution for your school, rather than just provide you with hardware.
Through our companies Laptops Direct and Acer Direct, we supply over 600 UK Schools and LEAs and are happy to provide you with testimonials on request. To speak directly with our Education team, please call 0871 984 4418 or email (business@laptopsdirect.co.uk)
To place an order, you can either call us or you can order directly via this website. We will despatch your goods as soon as we have received and verified your Purchase Order. You will automatically be given 28 days credit providing you pass our security checks.